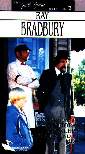 Any Friend of Nicholas Nickleby Is A Friend of Mine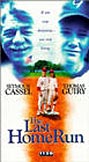 The Last Homerun
| | |
| --- | --- |
| Date of birth: | 1953-08-02 |
Appearances
In 1960, a young 7-year-old named Patrick Lilley went on an Amos Carr photo shoot with his little sister. She was the subject but it was "Butch's" headshot that would wind up in the Hollywood Blvd. window! Utilizing his nickname and real first name, his agent Mary Grady and his mom Patti created the stage name, Butch Patrick, which he still uses 50-plus years later.

Butch started out, quickly, by landing his first three auditions. First was a very cool B movie, starring Eddie Albert and Jane Wyatt, called The Two Little Bears (1961). Also starring Soupy Sales and a 15-year-old Brenda Lee! A series came next in the form of GH. That's right, General Hospital (1963)'s first year had Butch mixing with John Beradino. To round out the group, a Kellogg's award-winning Corn Flakes commercial. Butch continually worked in the early 60s on the most popular TV programs of the time: Mister Ed (1961), My Favorite Martian (1963), The Untouchables (1959), The Detectives (1959), Ben Casey (1961), Rawhide (1959), Gunsmoke (1955), Bonanza (1959) and many, many more. A second series came his way with the reboot of the classic The Real McCoys (1957). Working with Oscar winners Walter Brennan and Richard Crenna was a huge treat for Butch.


All this time, he was also working in over 20 commercials and a dozen movies. Starring the likes of Burt Lancaster, Judy Garland, Mickey Rooney, Jo Van Fleet, Sal Mineo, Don Murray, and Edward G. Robinson, to name a few. Now, we enter 1964. The Beatles are all the rage and Butch gets a call to fly from Illinois and go to CBS Studio Center for a screen test. Very hush-hush as they have a part in mind for him. It will become a life-changing day for sure!! His screen test is with the famous movie star Yvonne De Carlo and his character is "Edward Wolfgang Munster". From that day on, Butch would always be known, worldwide, as the iconic TV character, "Eddie Munster".

The third series for Butch was the charm for sure. The Munsters (1964) is still one of the most popular series in history. Merchandised still and a huge family favorite, 50 years later! His character's hairline is the most recognizable, ever, and the Munster address is the most famous on TV, bar none. "1313 Mockingbird Lane" still is a favorite trivia question for the masses, worldwide.

After a two-year stint, Butch set off to Disney for a few "World of Colors" films. The Young Loner (1968), with Edward Andrews and Kim Hunter, was a gem. Way Down Cellar another two-part special was shot the same summer. A few features followed and then he became a semi-regular on My Three Sons (1960), doing 10 episodes. In between, Butch was busy with Adam 12's, the pilot episode of Marcus Welby M.D. & Ironsides, including more westerns and movies also.


In the summer of 1969, Butch left the country to film in Brazil for three months. A feature based on an award-winning novel, The Sandpit Generals (1971). Then, in 1971, Sid Krofft took Butch to lunch and convinced him to star in their new show for Sid and Marty's World Lidsville. He worked with Charles Nelson Reilly and Billie Hayes of Puff-n-Stuff fame. What a trip that summer turned out to be. Afterward, Metromedia Records signed Butch to a contract and American Bandstand and the Dating Game were the new high-profile shows Butch was seen on. Not to mention the teen heartthrob tears from 1971 to 1973.

After Butch turned 19, he decided this career really wasn't what he yearned for and left Hollywood to drive fast cars and catch up on his surfing. In 1983, with MTV on the air, Butch formed a band, "Eddie and the Monsters", on Rocshire Records and aired a video on the upstart cable powerhouse. They were actually the first unsigned act ever to be seen. This led to the show The Basement tapes which led to the discovery of many new unsigned bands with videos.

Today, Butch receives scripts and works the indie movie circuit, giving back to the industry that served him well. He's a cancer survivor and works with people with addiction issues, as well. He had his own issues with his life and, after 40 years of alcohol and drug abuse, he's been clean and sober nearly 10 years. He married Leila Murray in 2016.